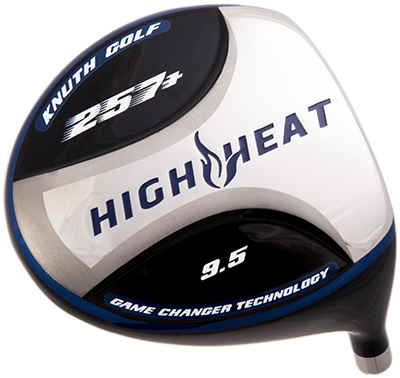 257+ 2020 DRIVER
3 Trampoline Technology
Optimal Cg Game Changer Technology
Lofts: 9.5, 10.5 and 12 degrees
Standard Length: 45.5"
Lie Angle: 58 Degrees


Named "Best Driver" with its award winning 25% deeper and 18% lower Center of Gravity compared to major brands for more distance and increased accuracy and its 3-Trampoline Technology which was named the "Best new technology for amateurs' increased distance in almost 25 years."
257+ remains the ONLY driver that takes advantage of the new USGA Equipment Rule that provided golf club companies the greatest opportunity to provide amateur golfers the additional distance they need without any change to their swing for the same distance across the face.
Equipped with a Fujikura shaft and a matching head cover. Other Premium shafts are available.